Scraps. We all have them. Most of the time too many of them, which necessitates a purge.

This challenge is to make a LO using only one piece of 12 x 12 paper for your background - all other papers must be from your scrap stash. This can include those branding strips that you just couldn't bring yourself to toss.

Bonus points if you use some washi tape!
I just realized I forgot to stamp the date on this. Oct. 14, 2016. It's on there now!
Attachment: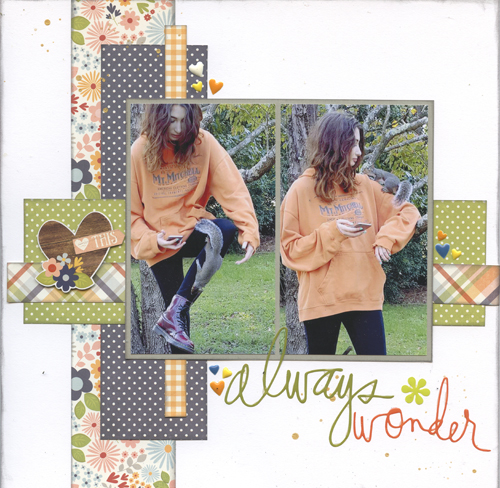 Maddie & Friend.jpg [ 264.26 KiB | Viewed 207 times ]
_________________
Pam P.
Number 5 In the Order of PAO
http://www.pamsmeanderingthoughts.blogspot.com